Do I need a conveyancer to buy a house?
Get a Quote
It's quick and easy to get a quote.
Simply leave us your name, phone number and what you need quoted and one of our expert conveyancing solicitors will call you straight back.

Do I need a conveyancer to buy a house or property?
Legally, you don't need a conveyancer or solicitor to buy a property.
The complexities of real estate and property law can be daunting, however, so it makes sense to get sound, independent legal advice before you buy.
Call us for a free over the phone or face to face consultation
Two good reasons to engage a conveyancer when you buy a property
People who decide not to engage a qualified conveyancer usually think they will save not only money, but also time. However, these are the exact reasons you should get the help of Cairns Conveyancing Solicitors.
Did you know that conveyancing in Queensland is affected by at least 20 different pieces of state and federal legislation, contract conditions, extensive case law, and practice guidelines? While most transactions go smoothly, the ones that don't can have serious financial consequences for you.
1. Cost
You may think you are saving money with "do-it-yourself" conveyancing, but the conveyancing process is complex and if things go wrong – and they sometimes do– it may cost you more to engage a conveyancer or solicitor to fix the mistakes you have made, than paying them to help you avoid mistakes in the first place.
Our fixed conveyancing fees guarantee that you won't have any surprises in your legal costs, and our expertise means you have the best chance of avoiding unwanted – and expensive – complications with your property purchase.
2. Time
Even if you are really organised, conveyancing matters can take a lot longer than you expect to finalise. This is because you not only have to deal with the real estate agent and/or seller, but also negotiate and coordinate with people like your banker/mortgage broker and building inspector, and contact government agencies for property searches. And this is in addition to having to read and understand all the documentation involved (including legal, governmental, and financial documents).
There are strict time limits under your contract for you to complete things like a building and pest inspection, and to secure your finances. You need to be able to act on these quickly – if there are delays, or things go wrong, you risk losing the property or even being sued for damages.
A good conveyancer can save you hours of stress by liaising with and chasing building inspectors for their reports and banks for their documentation, and keeping your settlement on track.
Our team will help you meet all timeframes under your contract – no matter how much effort it takes. Leave the hard work to us.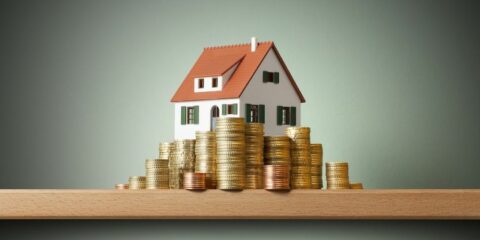 Purchasing a property can be a very exciting time, particularly after years of saving and hunting for the perfect new…