Why is it important to have a contract reviewed before signing?
Get a Quote
It's quick and easy to get a quote.
Simply leave us your name, phone number and what you need quoted and one of our expert conveyancing solicitors will call you straight back.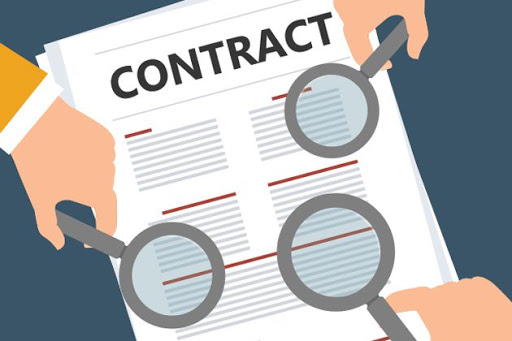 Buying a property can be expensive and it is natural to want to cut corners and save as much money as possible on the peripheral services and fees, but during the property purchase process, the one place you cannot afford to scrimp is on a contract review.
What is a contract review?
Every property that is listed on the market is sold using a Contract of Sale, which sets out all the terms and conditions of the purchase/sale. The Contract itself will not necessarily contain all conditions that you require, accordingly, it is very important that you obtain advice in relation to the Contract before you sign it so that you can understand the rights you will have in the event of an issue with the property is discovered after you sign the Contract and what additional Contract conditions can be included in the Contract to protect your interests.
By having a conveyancer or property lawyer review the contract before you sign on the dotted line you can be confident you are buying the home you expected to be buying. A contract review also gives you, as the buyer, an opportunity to raise any concerns or seek special conditions from the vendor, for example, with regard to finance approval.
Real estate agents and contracts
You might find that the selling agent is applying some pressure to get an offer finalised, and the contract signed as soon as possible. In Queensland, you have the right to seek professional legal advice prior to signing – and you should.
It is an agent's job to sell the property, therefore they will try to secure an interested buyer who is offering the right price. You should not sign a contract before you feel entirely ready. You should always ensure you feel comfortable with the contents of any contract before signing and a contract to purchase a property is no exception.
Finding the right conveyancer or property lawyer
You should always engage a conveyancer or property lawyer prior to signing the contract. If you agree to buy the property and find something materially wrong with it after the contract has been signed, unless the Contract has been drafted with appropriate protections, it is unlikely that you will be able to renege on the offer.
It is also important to arrange for a conveyancer or lawyer prior to signing because their contact details will form part of it and they will become a key contact during the purchasing process.
The main objective of a conveyancer or property lawyer is to act in their client's best interests. This means reviewing the contract as if they were purchasing it for themselves. They will then tell you the pros and cons of the property and raise any other red flags of concern. Ultimately it is up to you to decide if you want to go ahead with purchasing the property, but at least with a contract review, you have gone into the transaction with your eyes wide open.
If there are too many red flags then it is your right to not go ahead with the purchase.
Your conveyancer will also help you to complete the contract correctly if it is your first time buying a home.
Purchasing a property can be a very exciting but stressful time. Engaging the assistance of a conveyancer or property lawyer is not only helpful, but it is essential to ensuring the purchase of your next property goes smoothly and that there are no surprises!
If you are considering buying or selling a property our team of experienced conveyancers and property lawyers can help. Contact our team on (07) 4052 0700.