Why A Contract of Sale Should Be Reviewed Before Signing
Get a Quote
It's quick and easy to get a quote.
Simply leave us your name, phone number and what you need quoted and one of our expert conveyancing solicitors will call you straight back.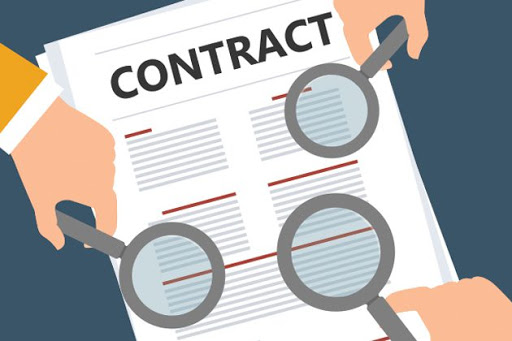 Any time you are serious about buying a property you will usually ask for a copy of the contract of sale, or the agent will prepare one once an offer has been accepted. The contract can sometimes be a confusing document full of pages upon pages of legal jargon, which is why having a contract of sale reviewed before signing is the most crucial part of a property purchase and could save you in excess of hundreds of thousands of dollars.
Here's why you should to have a contract of sale reviewed prior to signing and the consequences of signing a contract of sale without having it reviewed.
What is a contract of sale?
A contract of sale is a legal document which sets out the agreement being made between the party selling a property and the party buying the property. It includes information such as details about the property, the sale price, what is included in the sale and the date the transaction is to be finalised. It may also have special conditions that you wouldn't see in a standard contract.
Once you have agreed to buy the property the contract of sale helps to keep the transaction on track. It spells out how and when settlement will happen, any cooling-off periods and the rights of the parties to terminate the agreement should new issues be brought to light.
How do I have a contract of sale reviewed?
Conveyancers and property lawyers regularly review contracts of sale and know exactly what should and shouldn't be included in them. They can also pick up on red flags about the property which may be the deciding factor in whether or not to continue with the purchase.
The first step is to obtain a copy of the contract from the real estate agent managing the sale of the property you are interested in, at least a few days prior to the auction. If you have made an offer and the agent provides you with a contract to sign, it is recommended that you send it to your conveyancer at this point before signing. 
After providing the contract of sale to your conveyancer or lawyer they will review it and ensure you understand everything before signing. 
Once you are aware of any red flags, it is your decision whether or not you continue with the purchase. Your conveyancer or lawyer can seek amendments to the contract from the vendor's solicitor if there is anything you would like to try to have changed.
As soon as you are happy with the terms of the contract you can submit your offer and sign the contract.
If you are in the market for a property and need to have a contract of sale reviewed, Cairns Conveyancing Solicitors can assist. Get in touch with us today to get a free contract review done by an experienced conveyancer.