The Conveyancing Process Explained
Get a Quote
It's quick and easy to get a quote.
Simply leave us your name, phone number and what you need quoted and one of our expert conveyancing solicitors will call you straight back.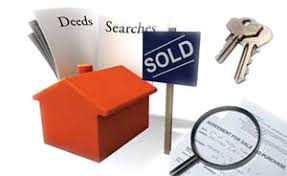 The Conveyancing Process Explained
If you are thinking about buying or selling a property in Cairns, we recommend that you have some understanding of the conveyancing process. While it is always best to hire a Conveyancing Solicitor to act on your behalf during the conveyancing process, you will benefit from having an understanding of the process. Moving from one property to another is always a stressful time, however with the right legal help and advice it can run smoothly. Although you don't legally have to hire a Conveyancer to handle the sale or purchase of your property, you will find that having one will save you a lot of time and money. Our team of Lawyers at Cairns Conveyancing Solicitors have a broad understanding of Property Law and can represent you throughout the whole legal process so that you can sit back and enjoy your move.
What is Conveyancing?
Conveyancing is the process of legally transferring a property from the seller to the buyer. This process generally starts when you negotiate or enter into a contract to sell or buy your property, and goes through to the completion of that sale or purchase. Conveyancing Laws in Queensland are complex, and are affected by at least 20 different pieces of state and federal legislation, contract conditions, extensive case law, and practice guidelines. For this reason, we always recommend hiring a professional Conveyancer to handle the legal side of the sale or purchase of your house. Many things can go wrong during the process and the help of a qualified Conveyancer with knowledge of Property Law will ensure the process runs as smoothly as possible.
The Conveyancing process
The conveyancing process really begins when you express interest in 

purchasing a property. Before you make an offer to purchase a property, you should liase with your Conveyancer. Your conveyancer can review the any offer or Contract before it is submitted. They can advise you if you need any special conditions included in your offer or Contract.
Once the Contract has been signed, there are a few steps that need to be taken. Your Conveyancer will calculate settlement adjustments for council and water rates and if applicable, land tax, rent and body corporate contributions. They will liase with your financier, pool, building and pest inspector to ensure all contract conditions are met by the due dates. Your Conveyancer will ensure all necessary conveyancing steps are completed so that settlement can run smoothly as expected.
Purchasing or selling your property is an exciting and busy time. By hiring a professional, experienced Conveyancing Solicitor, you can have peace of mind in knowing that your settlement will run as smoothly as possible. Our team at Cairns Conveyancing Solicitors have been helping the people of Cairns to buy and sell their homes for many years now. You needn't worry about unreasonable legal fees. At Cairns Conveyancing Solicitors, we offer the certainty of fixed fees and obligation free quotes.
Contact us today:
Cairns Conveyancing Solicitors
1/15 Spence St, Cairns City QLD 4870
4052 0700