Pros and Cons for Selling Without an Agent
Get a Quote
It's quick and easy to get a quote.
Simply leave us your name, phone number and what you need quoted and one of our expert conveyancing solicitors will call you straight back.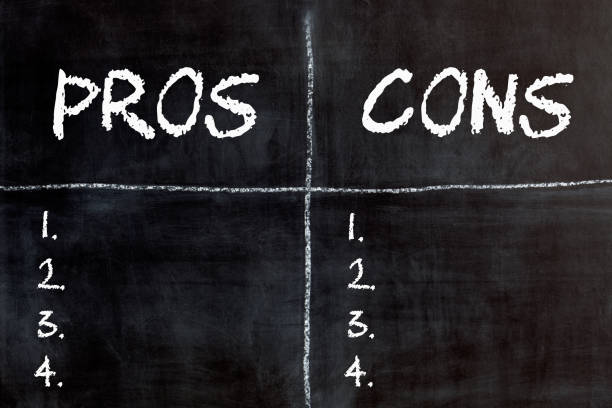 With property prices rising around the nation many Australian homeowners are tempted to sell, and real estate agents on the lookout for new properties are keener than ever to help vendors offload their homes. Selling property doesn't always have to be done with the assistance of an agent, though, and when there is momentum from sales in your street or suburb it can be straightforward to sell your home without one.
With every decision there are pros and cons to consider, so selling without an agent has its positives and negatives. Here is what to consider before selling without an agent.
The pros of selling without an agent
Saving on costs
The biggest advantage of selling without an agent is not having to pay them a commission. The commission is typically around 2% of the sale price, meaning it can end up being in excess of tens of thousands of dollars. If you are able to sell your home on your own you can pocket that money yourself.
An agent will sometimes also insist on modifications being made to the home to get it ready for market. These may include minor renovations, repairs, or styling to make it more appealing to buyers. If you are selling without an agent you can choose to forego these costs and try to sell the property as is, however, if the property is not well presented it may fetch a lower sale price.
Direct access to purchasers
Agents act as the middleman between a purchaser and a vendor. This, of course, has many benefits, particularly when negotiating a higher sale price or for people who are time-poor and do not have the capacity to deal with purchasers, however, an agent can often lack the personal touch or miss details that the homeowner is able to share.
Having direct access to purchasers allows you to pick and choose exactly who you would like to negotiate with as you are not bound by the same responsibilities an agent is. If you wish to take a lower offer purely because you prefer that purchaser, then that is within your rights to do so. An agent, on the other hand, must pass on any legitimate offer to their vendor.
Picking up a new hobby
Some people find they thoroughly enjoy the process of selling their own homes. You may find that you're a whiz at styling, marketing, or selling and you may even want to give it a go when you next sell! The beauty of selling your own home is that you can do it in your time, and you can dedicate all of your resources to selling the way you want to, as opposed to an agent who has other clients on their books.
The cons of selling without an agent
Lack of experience
Like anything done for the first time, a lack of experience can hinder someone from getting the best result. That's not to say that a first-time self-seller will not achieve a decent sale price, but without the assistance of an agent who has sold many homes before, a vendor who is going it alone risks selling too low.
Experience helps an agent to guide the vendor on how to achieve the highest sale price possible and can manage expectations based on comparable properties on the market.
Agents are also able to manage a transaction without their emotions being part of the equation. A vendor who is selling their family home may struggle to separate business from their personal feelings about the property, particularly if they have raised a family there.
Lack of network
Real estate agents build up strong networks of buyers, including investors, buyers agents, and purchasers who may have been unsuccessful on similar properties who are ready and willing to buy. Selling without the help of an agent can mean the pool of interested parties is very small or that the vendor needs to spend more time and money on advertising to get the right type of buyer at the open homes. Ultimately, the amount spent on advertising may counteract the savings made by not engaging an agent in the first place.
Lack of time
An agent's full-time job revolves around selling houses and it is a job that is time-consuming and requires attention to detail. If a vendor wants to sell their home in their spare time they may find that they either do an inadequate job, it takes longer than expected to sell the property or they experience burnout from trying to juggle their day job and the sale simultaneously.
Bearing the risk
Being a self-seller means the vendor also assumes 100% of the risk involved with selling.  If anything goes wrong with the transaction the vendor will be responsible for solving it, whereas enlisting the help of an agent means there is a low chance of risk and in the off chance there is a problem, it can either be mitigated or solved by the agent in charge of the sale.
How to sell without an agent
There are now many websites designed to help vendors sell their homes without an agent that provides everything you need to get your home advertised and ready for potential purchasers.
Some other things to consider before selling without an agent include:
having your home independently valued to ascertain a realistic sale price;

engaging a solicitor to prepare a Contract of Sale prior to putting the home on the market;

researching the local market, in particular, the sales of any comparable homes in your street or suburb; and

considering any improvements to be made to help the property appeal to potential buyers.
It is also important to set some clear goals, including a deadline for selling your home, that you can work towards.