Pool Safety Certificates When Buying or Selling
Get a Quote
It's quick and easy to get a quote.
Simply leave us your name, phone number and what you need quoted and one of our expert conveyancing solicitors will call you straight back.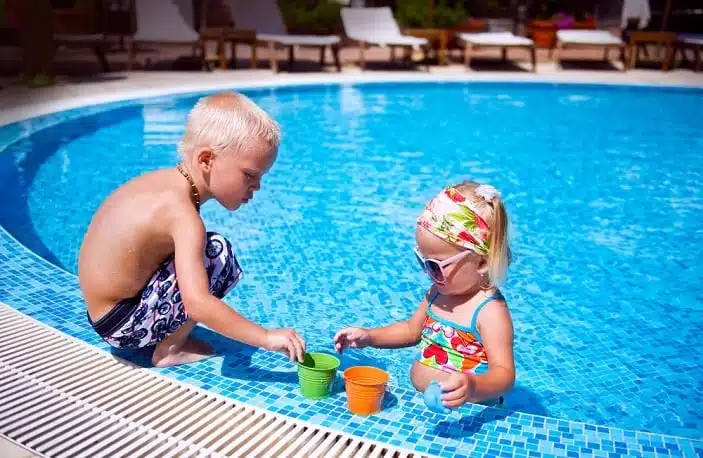 In Queensland, it is usual for a house or unit complex to have a pool on the property due to the state's warm climate, but with this added amenity comes extra responsibility. If you are in the market to buy or sell you should be aware of pool safety certificate regulations and how to ensure compliance.
Standard contracts of sale in Queensland contain a requirement for the seller to disclose whether or not a current pool safety certificate exists for any pool associated with property. If there isn't a current pool safety certificate at the time the contract is prepared and the seller fails to provide one by the settlement date, the buyer reserves the right to terminate the contract, unless the seller provides the buyer with a Form 36 (Notice Of No Pool Safety Certificate) prior to signing the contract of sale.
What happens if the pool safety certificate is not produced during settlement?
If the pool safety certificate is not provided at settlement, the onus is on the buyer to obtain one within ninety days of the settlement date. Failure to comply with this requirement can attract serious penalties.
What is a pool safety certificate?
A pool safety certificate is a document which certifies that a pool complies with pool safety laws. Pool safety certificates pertaining to non-shared pools are typically valid for two years.
Pool safety certificates are obtained by parties whose pools and surrounding areas have been inspected by a licensed pool safety inspector and have been found to be compliant. Only a licensed pool safety inspector can issue a pool safety certificate.
How can I engage the services of a pool safety inspector?
The easiest way to find a pool safety inspector is by searching through the Queensland Building and Construction Commission's (QBCC) list of licensed pool safety inspectors.
What is involved with a pool safety inspection?
A pool safety inspector will conduct the inspection, after which they will issue a pool safety certificate if they find the pool to be compliant.
If the property is being sold, the certificate should be provided to the buyers once obtained.
If the pool is not compliant, the inspector will inspect the pool again within two days to allow for rectifications. It may also be agreed that minor works can be carried out within 20 days of the initial inspection. If the pool still does not meet safety standards, a nonconformity notice will be issued by the inspector.
How will a pool safety inspector make their assessment?
Pool safety inspectors make an assessment against a range of factors, including whether:
the pool fence meets legal compliance;
the gates to the pool can close and latch automatically;
a non-climbable zone exists at least 900mm away from the outside of the fence and at least 300mm away from the poolside of the fence;
it is possible to access the pool from any dwelling, such as through windows, balconies or doors; and
there is an instructional CPR sign prominently displayed in the area.
What happens if my pool area is found to be non-compliant?
The local council is the body which is responsible for enforcing pool safety laws. It has the right to:
inspect your pool and surrounding areas to ensure it complies with pool safety regulations;
issue fines or refer the owner of the pool to law enforcement for criminal prosecution;
cancel the pool safety certificate of any pool which is found to be non-compliant; and
make decisions in cases where applications have been made for exemptions to safety standards (due to disability or other extenuating circumstances).
Do private and shared pools have different safety rules?
Yes, there are different rules for swimming pools which are shared pools, such as swimming pools on premises where the residents from two or more dwellings have access to the pool. Shared pools are typically found in unit complexes or at caravan parks.
Some of the different rules shared pools must comply with include prominently displaying the pool safety certificate at the entrance to the pool and, for properties where there is a body corporate, providing the individual lot owners with a copy of the pool safety certificate.
How can I check if a property I am interested in purchasing is compliant?
The QBCC's Pool Register can be searched by the address of the property. It contains a record of all registered swimming pools and pool safety certificates.
If you are purchasing or selling a property in Queensland with a pool and are unsure about requirements, speak to a conveyancer in Cairns today.