How to Buy and Sell at the Same Time?
Get a Quote
It's quick and easy to get a quote.
Simply leave us your name, phone number and what you need quoted and one of our expert conveyancing solicitors will call you straight back.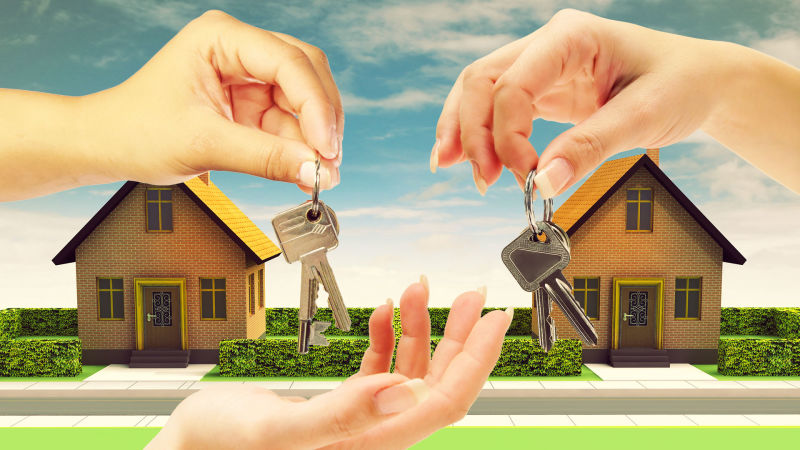 | Preston Law

Buying a new property and selling your existing property at the same time can be a hassle-free way to move house without having to take out a bridging loan or double-handling your belongings. So, how can you pull off a simultaneous settlement? Follow these tips and you can be moving out of your old home and into a new one on the same day.
Request settlement dates that work for you
Whether you've bought or sold first, make it a condition of the other transaction that you must settle on the same day as your other settlement. This is usually quite a simple thing to achieve and should only require a conversation between your solicitor and the other party's solicitor.
If the other party is unwilling to cooperate, you may be able to negotiate or offer a monetary incentive to convince them.
Insist on the inclusion of a 'subject to completion of sale' clause
For homeowners who are buying first but want a simultaneous settlement when they sell, the inclusion of a 'subject to completion of sale' condition could be the way to go. This condition means the vendor agrees that you will not settle on the property unless or until your existing property sells.
In the current market, this may be an easy condition to negotiate as properties are selling quickly and this could instil confidence in a vendor that your property will sell, too. In a slower market, it may be more difficult to convince a vendor to agree to this condition, particularly if they have other interested buyers, and your solicitor or conveyancer would have to negotiate on your behalf in addition to presenting a strong offer.
How does a simultaneous settlement work?
During settlement, any outstanding amount on your mortgage will be paid alongside transfer fees and an adjustment will be made for outstanding council rates, water and strata levies (where applicable). If a simultaneous settlement is taking place the proceeds of the sale (i.e. any funds left over after your mortgage and the fees are paid) will be put towards your purchase, as will any funds the bank is fronting as part of your new loan (if applicable). If the proceeds of the sale are less than the outstanding mortgage, you will also need to add funds separately to cover the shortfall.
This may sound incredibly complicated, but the good news is that your solicitor or conveyancer will be the ones to sort all of this out for you. You will be told upfront how much money you need to have in time for settlement and the bank will liaise with your solicitor or conveyancer to ensure the transaction completes smoothly. You do not even need to be present at settlement, in fact, you could be interstate or overseas when settlement occurs (so long as you are contactable).
What to do if you cannot settle simultaneously
If you are unable to negotiate a simultaneous settlement and you need to move out of your home before the settlement of your next home, you would need to find alternate accommodation. This can result in double-handling of your belongings (such as moving them into storage and again into your new home), which can be time-consuming and costly. Instead, you may be able to negotiate a lease-back arrangement with the party that buys your home. In this type of arrangement, you are essentially renting your existing home back from the new owners. This typically works if the new owner does not want or need to move in straight away.
In some cases, a seller may grant a buyer early possession of the new home, meaning that you may be able to move into your new home prior to the settlement date.
Taking out a bridging loan may be another way to get into your new home before your sale completes. This means that the bank will give you a short-term loan on the basis that you are about to have the funds available from the sale of your old home. The loan will be interest-only and these types of loans usually attract a much higher interest rate than ordinary home loans.
You should always remember that despite a simultaneous sale and purchase feeling overwhelming to you, your conveyancer or solicitor deals with these types of matters every day and will be able to guide you through it. Follow their instructions and you can look forward to a stress-free simultaneous settlement.
If you need assistance with an upcoming simultaneous settlement, please contact our experienced conveyancing team on (07) 4052 0780.