Get The Right Advice When Buying a House
Get a Quote
It's quick and easy to get a quote.
Simply leave us your name, phone number and what you need quoted and one of our expert conveyancing solicitors will call you straight back.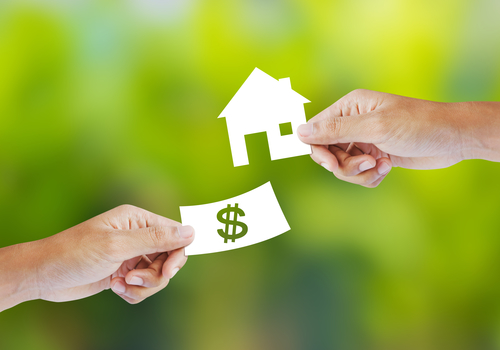 Are you looking to buy a home? For most people, purchasing a home is the biggest financial decision they will make during their life.Therefore it is important that you get expert advice from the right people. Most people will discuss this decision with family and friends who have previously purchased property.Although this can be helpful, this advice may not be up to date and as accurate as you would get from an expert in the field.
Unfortunately, there is not just one person that can help throughout the entire process of buying a home.Investing in real estate is a big commitment so it is best to avoid costly mistakes by not getting the right advice. You will need to consult with a few different experts:
1. Financial adviser
Before making what could be the biggest purchase of you life, speak to someone that is an expert in financial matters. They will look at your financial profile and be able to direct you in terms of your borrowings, tax implications etc.
2. Mortgage Broker
A mortgage broker can look at all the different home loans available and can offer advice on which one suits you best. They can advise you on your borrowing capacity as well, so you will know how much you can spend on a house.
3. Building inspector
Your conveyancer can organise a building inspector to check that the property is structurally sound.
4. Conveyancer
A conveyancer is a person who acts on your behalf during the conveyancing process.They have the knowledge and expertise to ensure your transaction goes through as smoothly as possible.When you buy a home, there are many things that can go wrong, and the help of an experienced conveyancer is essential to ensure the process runs as smoothly as possible.
Cairns Conveyancing Solicitors
At Cairns Conveyancing Solicitors, we understand that purchasing a house can be stressful. Thats why we offer local expertise and the confidence of our no-surprises fixed-fees. We know Cairns property, and we've helped buyers and sellers for many years. To find out how we can help make your next property sale or purchase hassle-free, get in touch.
We will advise you on the terms of your contract.
We will draft any special conditions that may need to be included in your contract.
We will communicate with your lender, pool and building and pest inspector to ensure all conditions are met by their due dates. We can conduct governmental agency searches of the property to ensure that the warranties given by the other side under the contract are true and correct. We will advise you if any issues arise as a result of these searches.
We will meet with you to sign any necessary statutory forms.
We liaise with your lender and the other side to ensure settlement is ready to be completed.
We ensure that you are well informed each step of the way.
If you want the peace of mind of a hassle free settlement, contact us today:
Cairns Conveyancing Solicitors
1/15 Spence St, Cairns City QLD 4870
4052 0700