Get a Quote
It's quick and easy to get a quote.
Simply leave us your name, phone number and what you need quoted and one of our expert conveyancing solicitors will call you straight back.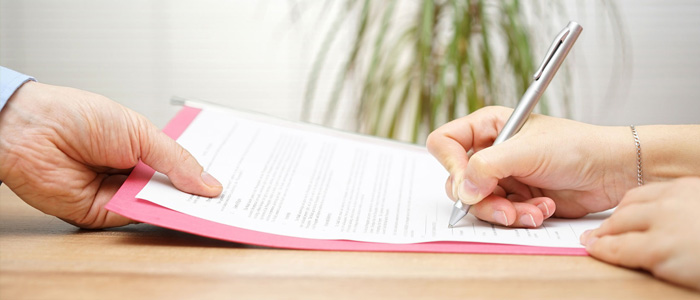 When it comes to a stress free settlement, a good conveyancer or solicitor is worth their weight in gold. Most people, regardless of whether they have previously bought or sold a property, have a fairly good understanding of the role that real estate agents play in the process. Their role is very visible and interactive.  After all, you buy the property and the agent is selling it. Property Conveyancing, on the other hand, is less visible and may be perceived as less important.  But thinking this can be a costly mistake. Saving a bit of money by not hiring a conveyancer can end up costing you a lot more if things go wrong! 
But what is it and why do I need a Solicitor to do it?
Put simply, it is the act of transferring ownership of land or property from one person to another. However, although the explanation is simple, the process is not simple and should not be taken lightly.  Legally, you don't need to have a conveyancer or lawyer. The complexities of real estate and property law can be daunting, however, so it makes sense to get sound, independent legal advice before you buy or sell. Here are two good reasons for hiring a conveyancer.
1.Cost
You think that you can do the conveyancing yourself and save a lot of money. But keep in mind, the conveyancing process can be quite complex and if things go wrong, you may end up paying more. It is cheaper to employ a conveyancer or solicitor to avoid problems rather than to employ them to fix them!  Cairns Conveyancing Solicitors offer a fixed fee guarantee, so there will be no 'surprise' legal costs!
2. Time
Conveyancing matters can take a lot more time than you may realise. There are strict time limits on your contract as to when certain things need to be completed. A great conveyancer will save you hours of time and stress by liaising with banks and inspectors and keeping your settlement on track.  Cairns Conveyancing Solicitors will help you meet all time frames under your contract – no matter how much effort it takes. Leave the hard legal work to us!
When should I hire a conveyancer?
If you're selling your property, you need to hire someone when you've decided to sell as it can take some time to draft the Contract of Sale and (when selling a unit in a community titles scheme) prepare the Disclosure Statement.
If you're buying a property, hiring someone before you sign any paperwork is always preferable.
Cairns Conveyancing Solicitors
Is a practice group of Cairns-based law firm Preston Law.
We can offer sound legal advice so that you know you'll make the best possible decisions and avoid potentially costly mistakes.
Conveyancing in Queensland is complex, and is affected by at least 20 different pieces of state and federal legislation, contract conditions, extensive case law, and practice guidelines. 
Contact us today:
1/15 Spence St,
Cairns City QLD 4870