Things To Consider Before Buying A Property That Is Part Of A Body Corporate
Get a Quote
It's quick and easy to get a quote.
Simply leave us your name, phone number and what you need quoted and one of our expert conveyancing solicitors will call you straight back.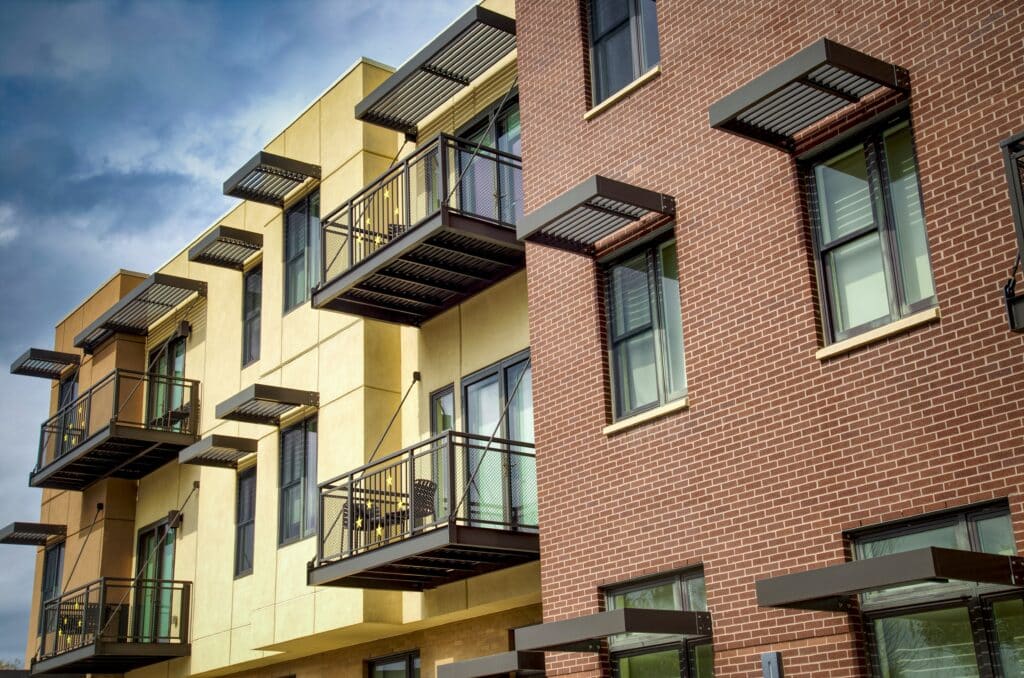 Investing in a property that sits within a body corporate or 'strata' framework can be a very wise investment and/or lifestyle decision, particularly for those entering the market for the first time or those looking to downsize as they age out of a large house. There are many advantages to living in a strata complex, but there are also plenty of things to consider before buying a property that is part of a body corporate. It is, therefore, crucial to conduct thorough research before committing to the purchase, including having a comprehensive understanding of the ongoing expenses and factors about the building with which you should be acquainted before committing to your purchase.
What is a strata title?
Strata is a system that deals with the ownership and maintenance of properties with shared areas. Apartment buildings, townhouses, duplexes and villas are all examples of strata properties. Commercial properties such as storage units and factories may also be under strata titles.
What is the body corporate?
Buying into a strata title scheme means also buying into a body corporate, which comprises all people that own portions of the strata building.
What do I need to consider before buying a strata property?
Ongoing Fees
Strata fees are payable by all owners to fund the building's ongoing maintenance and repairs (where necessary). They also cover the cost of a strata manager (and sometimes also a building manager) to oversee the upkeep of the building and common areas.
Fees vary from building to building and can be quite high if the building has amenities which require third parties for their upkeep. Low maintenance blocks, such as smaller and/or older blocks typically have lower strata fees.
Fees can also vary within the same building, and it is common for a property owner in a larger unit or townhouse to pay higher fees. This is also the case for properties which have parking or storage units on title compared to those that do not.
Strata fees are usually broken down into three types of levies:
Administrative fund levies – These cover regular, day-to-day expenses such as maintenance, insurance, management fees, repairs and upkeep of utilities.
Sinking fund levies – These are used for large expenses, including the replacement of the lift or the roof. You can find out if major works are upcoming by reviewing the building's strata report.
Special levies – These cover large and unexpected expenses such as damage repairs.
Building by-laws
When you own a property which is part of a strata scheme, you must abide by the strata by-laws, which typically cover topics like noise, pets, security, use of common areas, parking, safety, short-term rentals (Airbnb), the appearance of the building and damage.
Penalties may apply to owners who do not abide by the by-laws and to landlords whose tenants do not comply, either.
How can I learn more about the strata property I am interested in buying?
Owner-occupiers versus investors
Buildings with a higher number of owner-occupiers tend to be well maintained because the residents can swiftly take action on any issues arising on a daily basis. Investors do not live on the premises and therefore may only find out about required maintenance once it becomes an issue.
Prospective buyers should also consider the size of the building. The larger the building, the more likely it is for there to be a large number of owners and potentially, a larger number of renters.
Building History
In addition to a building and pest inspection, potential buyers should also request the building history so they have a record of any repairs, whether there are ongoing problems, and how much they will cost to fix.
These types of notes are usually available from committee meeting minutes, which should form part of the strata report.
Finances
Another key indicator of a well-run building is its financial status. Again, this information can be found in the strata report, which should be carefully examined before signing the contract. The financial records will let you know how much is in the bank, and what funds have previously been spent on and give you an idea of how they might be spent in the future.
Future maintenance
Another consideration for the future is building maintenance. If it has been a long time since the building was painted, carpets or flooring in common areas were updated or if the lift needs replacing, then a new owner should be concerned if the bank balance is running low. Major repairs may require a special levy which can be a huge hit to a new owner who has just taken on a large mortgage.
What are the advantages of investing in a strata property?
Opting for a strata property brings several perks, including the immediate creation of a community, fostering connections and offering communal spaces for socialising and raising a family. Strata properties also appeal to first-time homebuyers seeking a more economical alternative to standalone houses. They serve as an excellent option for people whose adult children have moved out and are seeking a close-knit community or for empty nesters looking to downsize.
Many strata complexes are conveniently situated near major town centres and villages, granting residents easy access to shops, cafes and restaurants. Some newer complexes have high-end amenities such as swimming pools, fitness centres, and tennis courts, with some even boasting bars and cinemas!
Despite these perks, it's important to have a thorough understanding of the implications of ownership of a strata property before making a purchase to ensure the property is right for you. If you are considering purchasing a unit, apartment or townhouse that is part of a body corporate, you should seek legal advice from a conveyancer in Cairns.