Purchasing a residential property with tenants? Here's what you need to know…
Get a Quote
It's quick and easy to get a quote.
Simply leave us your name, phone number and what you need quoted and one of our expert conveyancing solicitors will call you straight back.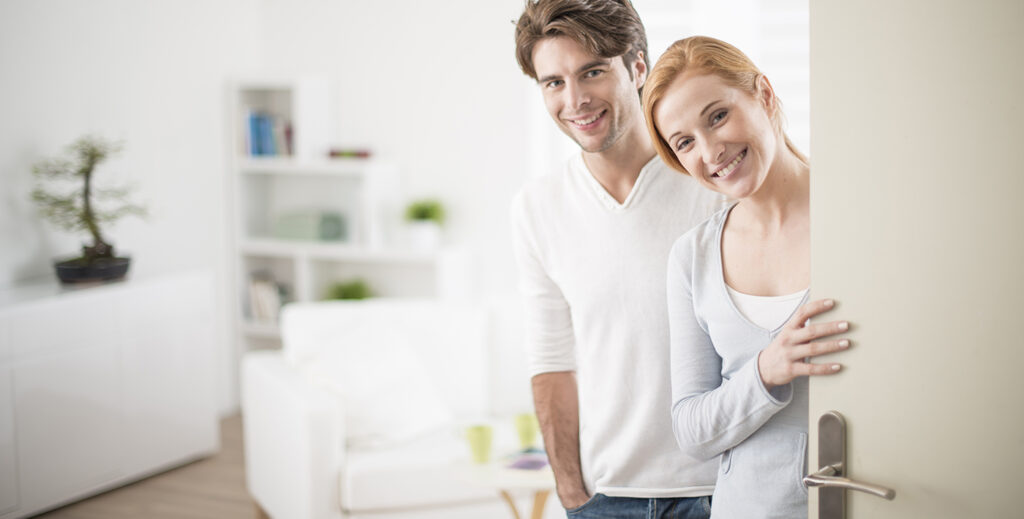 If you are in the market to buy a house or unit you may have come across the term 'vacant possession'. Vacant possession refers to the exclusive use of the property, including that it is free from any tenancy. Alternatively, a tenancy may be disclosed by the seller in the sale Contract…
If you decide to buy a residential property that is subject to an existing tenancy then you will be bound to honour the tenancy agreement unless the agreement is terminated before you take possession of the property.
Whether you want to move into the home yourself or you are happy to become a landlord it is important that you understand the implications of buying a house or unit that has tenants. Here are some insights into purchasing a residential property with existing tenants.
How do I know if the property I want to buy has existing tenants?
There are a few ways of finding out if a property has existing tenants.
The agent and advertising will usually specify if the property is vacant or tenanted, and the section of the contract relating to 'Tenancies' must disclose if the Property is subject to an existing tenancy that will continue beyond the completion of the Contract.
Buyers are also able to request further information such as the rental amount and term of the Tenancy Agreement and any special conditions. A copy of the Tenancy Agreement should be made available by the Seller and should be carefully reviewed by a potential buyer.
What are the pros and cons of buying a property that has existing tenants?
Existing tenants will be a burden if you were hoping to move into the residential property immediately.
If you claim a transfer duty concession for a home, you can't dispose of part or all of the property before moving in or within 12 months of when you first occupy it. For transfer duty purposes, 'dispose' includes leasing. Common examples of when you could dispose of a Property include:
Where an existing tenant continues to live in the home after their lease expires or for more than 6 months after settlement, whichever comes earlier;

Where you grant a lease extension to an existing tenant before moving in; and

Where you lease all or part of the property within 12 months of when you first occupy it.
However, if you were planning on renting the property and the existing tenants are good tenants then you have already saved yourself time, money, and effort in advertising and seeking an appropriate party to rent the home. You will also have been spared any potential period of vacancy, which means your investment will begin generating income immediately.
On the downside, if the property was previously leased below market value you will not have the opportunity to increase it until the current agreement is due to be renewed.
Additionally, if the existing tenant is not paying their rent or maintaining the property you will, unfortunately, have to deal with these issues as part of your new responsibilities as the landlord.
I've purchased a property with tenants. Am I obligated to honour the existing lease?
If you buy a property with existing tenants you will be obligated to honour the lease. You are entitled to know details of the lease, including when it expires, and you do not have to renew the lease if you do not wish to.
In some cases, you may be able to give the tenants notice to vacate or offer them an incentive to break the lease early (such as waiving the termination fee or their last month's rent) if you would like to move in sooner, however, this may not be enforced and would only be achieved through negotiation and mutual agreement.
What happens to the bond when a new landlord takes ownership of the property?
The bond should have already been lodged with the rental tenancy authority and it will remain there until it is required to be released when the property is vacated by the tenants. The property owner's details will need to be updated on the authority's records once the purchase is complete.
What responsibilities will I inherit as the new landlord?
As the new landlord you will take on all the responsibilities of the property and it would be prudent to engage a property manager if one is not already managing the property. It is also imperative to ensure that you have appropriate insurances in place. You should discuss this with an insurance broker.
An existing property manager will be able to provide everything you need relating to the rental arrangement, including copies of the agreement, tenant ledger, and any manuals and keys for the property. You should also be provided with the tenant's contact details and you should supply yours for rental payments and emergencies.
I would prefer to choose my own property manager. Is that allowed?
Yes. If there is a property manager who you would like to look after your investment property you can certainly switch service providers. This is usually arranged prior to settlement with the new management taking effect immediately after.
If you are looking at purchasing a residential property contact our expert conveyancers today on (07) 4052 0700.